Click to view the wines

Click to view the wines
By joining the Nation Wine Club you're not only supporting wines that share your values at great prices, you're also helping us raise much needed revenue – revenue that helps us continue publishing the hard-hitting, progressive journalism you've come to rely on.
Included in each shipment will be two hand-selected wines with a progressive nature, such as an organic or sustainable wine, a wine produced at a winery that employs union workers or cooperative, wines produced with special effort to care for the environment or a wine from a developing nation.
Collectively, our wine sourcing team has over 70 years of wine buying experience, and holds credentials from numerous wine organizations.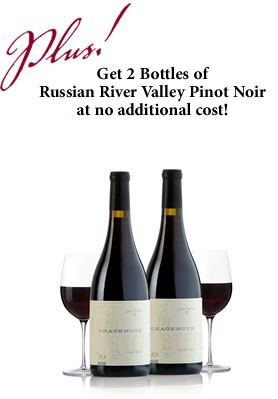 The Most Value for Your Wine-Buying Dollar
It's time to explore wines that reflect your values- and the Nation Wine Club selects wines just for us. At the Nation Wine Club we're so confident that our wines deliver the most value for your wine-buying dollar that we guarantee every single bottle. See for yourself with this special 12-bottle introductory collection — six reds and six whites

that are proven crowd pleasers.
Delivery Direct to Your Door
With this special introduction to the Nation Wine Club, you'll save $100 on 12 world-class wines. Then, 5 times a year (spring, summer, fall, holiday & winter) we'll reserve for you an equally exciting 12-bottle collection. There's no commitment — you can accept, decline, change wines or delay delivery. All future shipments are just $143.99 (saving at least 20%).
Tasting Notes Are Also Included
Your Nation Wine Club selections are accompanied by our information-packed tasting notes, to enhance your understanding and appreciation of each wine. You'll find yourself noticing subtle scents and flavors most people miss.
Satisfaction Guaranteed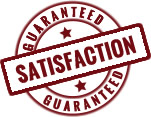 No commitment, cancel anytime.
You must be completely satisfied with each and every bottle of wine you receive. If not, simply tell us and we'll send you a replacement.
Order today and you'll enjoy...
12 premium wines to enjoy at the special price of $69.99...that's under $6 a bottle and a savings of $100!
Each shipment includes hand-selected wines that support the values of The Nation
2 bottles of Russian River Valley Pinot Noir (a $50 retail value) AT NO ADDITIONAL COST
Information-packed tasting notes and seasonal recipes to help you get the most from every bottle
An exclusive Nation Wine Club 12-bottle collection reserved for you 5 times a year with no commitment to buy whatsoever
A guaranteed minimum 20% saving on all future Nation Wine Club cases you choose to accept
Satisfaction Guaranteed. We're only satisfied when you are. If you don't enjoy a wine you receive from us, for any reason, we'll replace it. No problem.